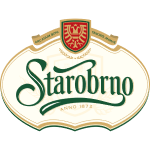 Starobrno excursion
Learn about the history of beer brewing in Staré Brno, which is over 750 years long. During the one-hour tour you will visit the most important operating parts of the brewery. You will learn about all the stages of beer production and the procedures that have made Czech beer famous around the world. In conslusion, there will be a beer tasting prepared for you in the Starobrno lager cellar.
Beer tasting
Starobrno Brewery is proud to be part of the long history of beer brewing in Brno, as well as traditional production methods and the use of the best Moravian and Czech raw materials. At the end of the excursion, you will participate in beer tasting directly in the lager cellar.
Where is the excursion held?
Pivovar Starobrno
Hlinky 12
603 00 Brno – střed
Tour times
Tours without prior booking are held every Saturday at 11:00 a.m. and 1:00 p.m. On weekdays, they are held daily from 9:00 a.m. to 5:00 p.m. The minimum number of visitors per group is 5, with a maximum of 25.
Individuals can take a tour of the brewery every Saturday (from 11.00 a.m. and from 1.00 p.m.), or depending on an individual agreement.
Only persons over the age of 18 can take part in beer tasting.
Pivovar Starobrno
Hlinky 12
603 00 Brno – střed
Tour prices
Entry fee
150 CZK (the price includes the excursion and beer tasting)
Discounted entry fee
(students and seniors after presenting an appropriate document)
100 CZK (the price includes the excursion and beer tasting)
School trips
60 CZK (without tasting)
Tipy na výlet v okolí
Brno
You can use your visit to the Starobrno brewery to take a tour of Brno, whose biggest attractions include Špilberk Castle, the Petrov Cathedral, the zoo and a dam.
Cultural and natural monuments
There are also a number of interesting cultural and natural monuments near Brno - such as the castle
in Rosice near Brno or in Slavkov near Brno, and the Moravian Karst Protected Landscape Area.