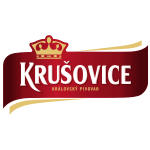 Krušovice excursion
The history of the Krušovice brewery dates back to 1548. During a tour of the individual plants, you will learn a lot of interesting facts about the production of wort in the digester house, the main fermentation and final conditioning in mash tuns, filtration and bottling in the bottling plant.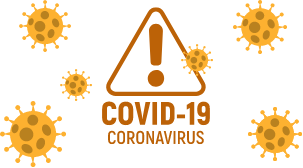 Dear visitors, due to the COVID-19 pandemic we are not currently organizing excursions in the Royal Brewery of Krušovice. We respect government measures and we also have high requirements for food safety. We will be happy to welcome you in the brewery in the future; you can also look forward to new tours, such as a tour of the new canning line from the gallery, or the brewery museum. Thank you for understanding.
Beer tasting
Beer tasting with the Krušovice crown, which was popular with Emperor Rudolf II, takes place in the historic area of the malt plant from the 17th century. Visitors can also pre-order a special beer goulash. The brewery offers a rich selection of beer gifts, including beer cosmetics and local beers.
Where is the excursion held?
Královský pivovar Krušovice
U Pivovaru 1, Krušovice ( map )
Tour times
Tours are held daily from 9 a.m. to 6 p.m.
You can only participate in pre-booked tours.
Only persons over the age of 18 can participate in beer tasting.
Královský pivovar
Krušovice
U Pivovaru 1, Krušovice
Tour prices
Group excursions
(5-50 persons)
• Entry fee: 160 CZK *
• Discounted entry fee (students and seniors upon presentation of a document): 110 CZK *

* the price includes the excursion and tasting
Individual excursion
(less than 5 persons)
The minimum overall price is 500 CZK.
Offer for travel agencies
With regular tours (at least 5 groups per year) every 21st PAX free of charge.
Excursion and course booking
Courses must be booked in advance.
Select a brewery
Quick contacts
Or contact us at
Tips for trips in the area
Křivoklát Castle and more
After visiting the Royal Brewery of Krušovice, you can visit the nearby railway museum in Lužná (3 km). You can also mix things up with a tour of Křivoklát Castle (20 km), the TGM Museum in Lány and the Lány Chateau park (20 km), or the Temple of Hops and Beer in Žatec (30 km).
The story of Prague Castle
Follow Karlovy Vary road no. 6 and you will reach the capital city of Prague (50 km). Prague Castle contains the permanent exhibition "The Story of Prague Castle", whose general partner is the Krušovice brewery. If you go in the opposite direction, the road will take you to the world-famous spa town of Karlovy Vary (65 km).